KEEL PROTECTION
Protect From Being "Beached" Protect Your Boat from Bow to Stern.
Gibbons installs the most durable keel guard available: Hamby's Protector Beaching Bumper. As important as the rub rail in protection and appearance, this 5/8" thick guard is so durable that the boat can be beached on surfaces as harsh as rock or concrete without damage to the boat or the protector.
Gibbons installs this high-quality protector so that the boat can be beached thousands of times, over many years, without damage. Taking a proactive approach by having Gibbons install this top of the line bow protector is a great investment as it prevents expensive repairs and improves the resale value of boats.
For the 'do it yourselfer' Gibbons Fiberglass also sells the Megaware KeelGuard. The KeelGuard is an ultra-tough Polymer composite for dependable protection. Gibbons Fiberglass can also install the Megaware KeelGuard in about an hour in the shop.
#1 KEEL PROTECTION FOR YOUR BOAT
Protects against abrasive boat ramps and shorelines
Maintain the value of your boat
Makes beaching a breeze
Easy, do it yourself installation
Guaranteed to last the lifetime of your boat
Prevent costly repairs
100% Made in the USA
Works on fiberglass and most aluminum boats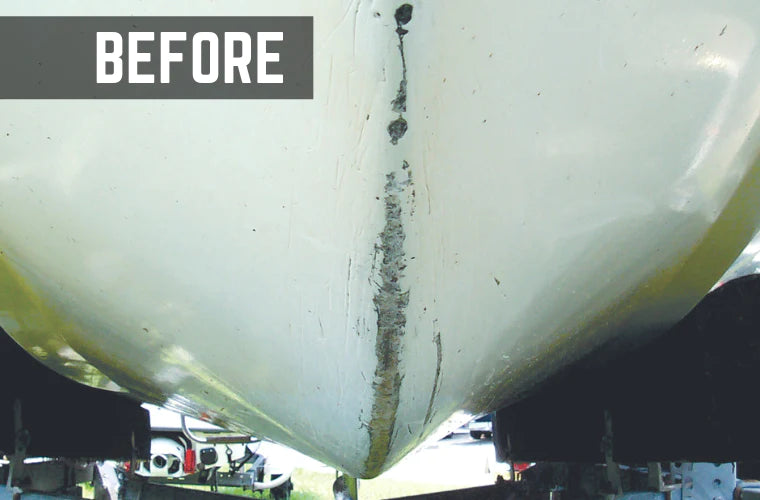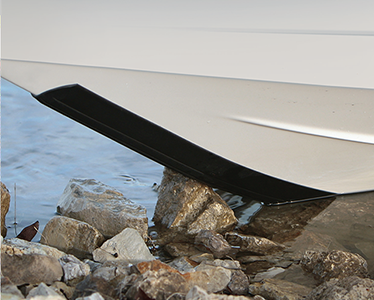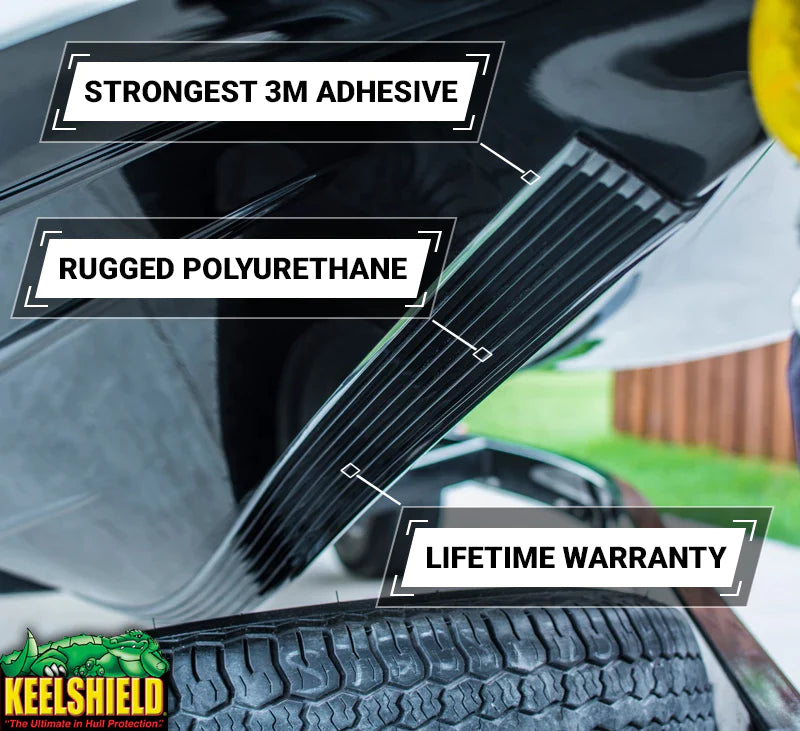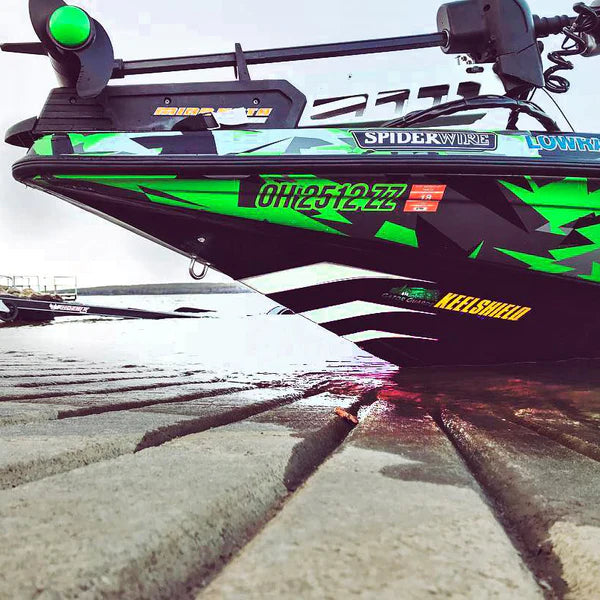 KEELSHIELD FAQ'S
For boats the KeelShield must go far enough back to cover any area that will be on the beach, plus one (1-2) foot extra. It is very important that the trailing edge of the KeelShield never touch the sand. Remember KeelShield protectors can never be to long. Please refer to the sizing chart. If this length is not long enough to reach past the present wear, add the additional length and order accordingly.

When installing on a PWC, the KeelShield protector should go all the way aft until it is 1/4″ from the intake grate (Note: do not apply the KeelShield protector to the intake grate itself). This will allow the PWC to be pulled on and off a beach without wearing on the aft end.
Yes, The KeelShield Keel guard will work on a variety of aluminum boats, such as Tracker, Xpress, Vexus, Ranger, and more. However there are some styles of keels that it will not work on with a large, knife like keel structure.
Boats will notice no effect on either speed or handling. PWC tests have shown that KeelShield protectors may increase the speed of your PWC slightly and increase the tracking ability.
It will work as long as the KeelShield does not rest on the bunks or any weight bearing rollers.
TRUSTED BY: